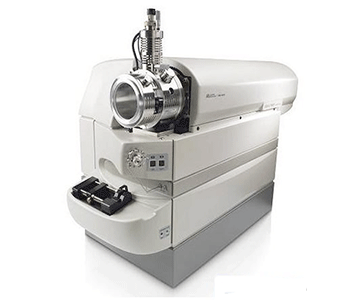 AB Sciex 3200 QTRAP® Mass Spectrometer
The 3200 QTRAP® LC/MS/MS System provides excellent sensitivity, superior dynamic range, and reliability across a range of identification and quantitation applications. With features found in our industry-leading LC/MS/MS systems, the 3200 QTRAP® System brings true hybrid triple quadrupole/linear ion trap capabilities within the reach of any lab.
Patented hybrid triple quadrupole/linear ion trap technology takes you farther than conventional ion traps and enables you to screen, identify, and quantitate in a single analysis.
Easily-interchangeable ion sources enables a wide range of applications.
Compact, easy-to-use system, yet rugged enough for continuous operation.
Call (855) 765-7767 today to schedule a time to speak with a mass spectrometry specialist who can help you identify the "most appropriate" technology for your unique data requirements.